Notice: As the epidemic situation has stabilised, S Gallery is now open for booking!
Established a 2,500 sq.ft. innovative and interactive " Sustainability Gallery (S Gallery)" that furnishes with immersive multi-media such as 4D, AR and motion sensing, guided by the pilot of S Gallery, Grandpa Water Bear, visitors will encounter exhibitions of biological resources, organic agriculture and sustainable consumption.
S Gallery is divided into 4 zones, demonstrating the indigenous bioresource, the role of organic agriculture on biodiversity conservation, and how ecosystems, biodiversity, and climate change correlate to each other. Please refer to the leaflet for details.
Application of S Gallery
Period opened for booking: Tuesdays to Sundays (Closed on Mondays)
Duration of Visits: 1 hour
Max no. of participants: 24, suggested to be older than 5 years old
*Maximum 24 visitors for each session. In addition, group visitors shall be divided into groups of eight, keep distance of at least 1.5m between groups and properly wear face masks during the visit.
*All visitors are required to scan the QR code of "LeaveHomeSafe" mobile application and comply with the Vaccine Pass requirement before entry to S Gallery, except exempted persons. For detailed information about Vaccine Pass, please visit
https://www.coronavirus.gov.hk/pdf/vp_t1_ENG.pdf
Organizations, schools and families can register online at least 3 days before the visiting date.
Please refer to the website or facebook for details.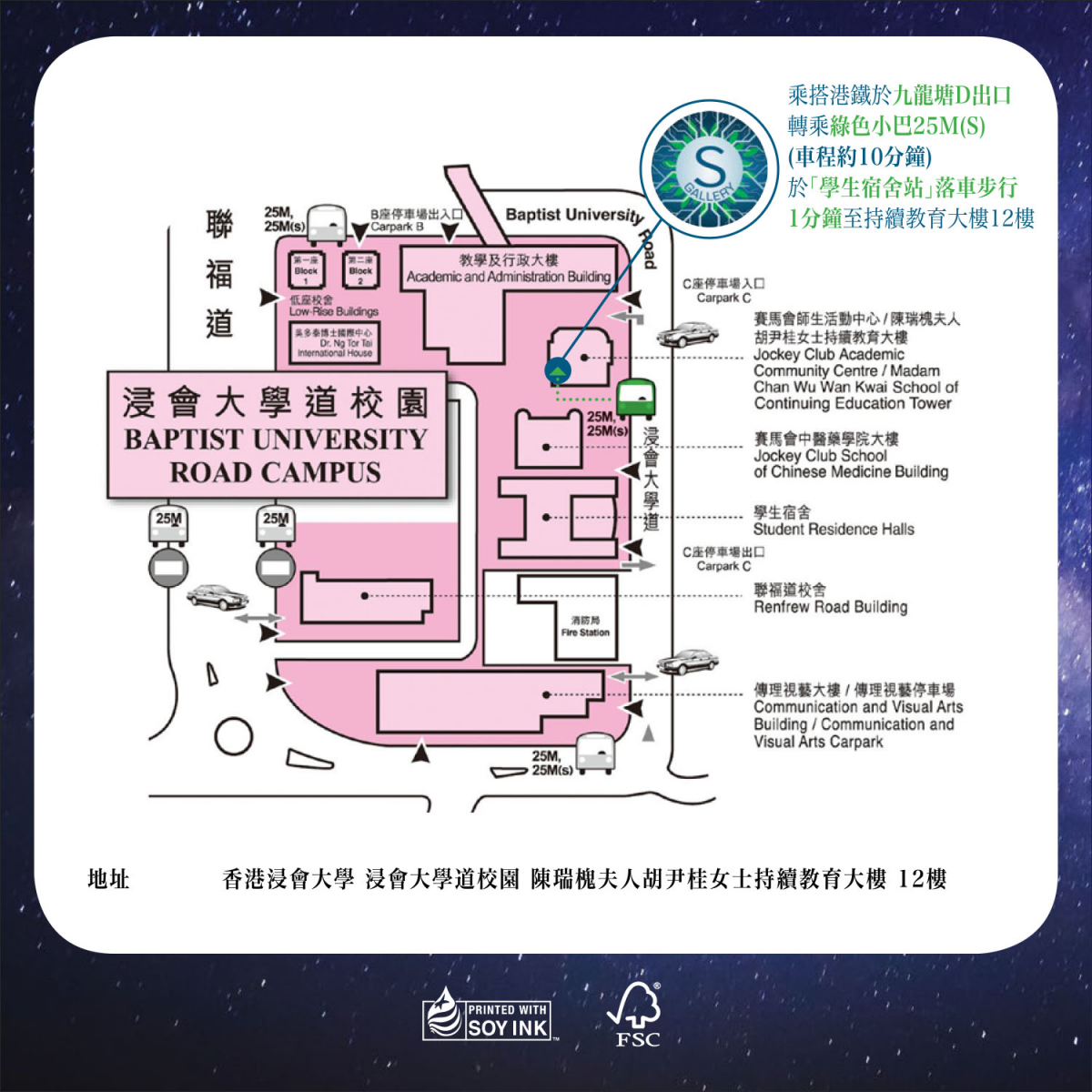 Contact Us
Tel: 3411 7164