Good News! Apply for S Gallery visits and like/ share our Facebook page, Free Admission for YOU!
In light of the worsening situation of COVID-19 epidemic, S Gallery will be temporarily closed starting from 3 December 2020 until further notice. Interested parties may make reservations after 1 February 2021.
**Reminder: Online application is required. In order to prevent the spread of the novel coronavirus pneumonia, you may only apply for tours after 1 February 2021. Please contact us by email or whatsapp to 5963 2857. Sorry for any inconvenience caused.
New entry arrangement to S Gallery has been implemented from July 2020, please refer to the note (chinese only):
Organization: Notes to Participants Name entry form Health Declaration
Family/ Person: Notes to Participants Transportation
Established a 2,500 sq.ft. innovative and interactive " Sustainability Gallery (S Gallery)" that furnishes with immersive multi-media such as 4D, AR and motion sensing, guided by the pilot of S Gallery, Grandpa Water Bear, visitors will encounter exhibitions of biological resources, organic agriculture and sustainable consumption.
S Gallery is divided into 4 zones, demonstrating the indigenous bioresource, the role of organic agriculture on biodiversity conservation, and how ecosystems, biodiversity, and climate change correlate to each other. Please refer to the leaflet for details.
Application of S Gallery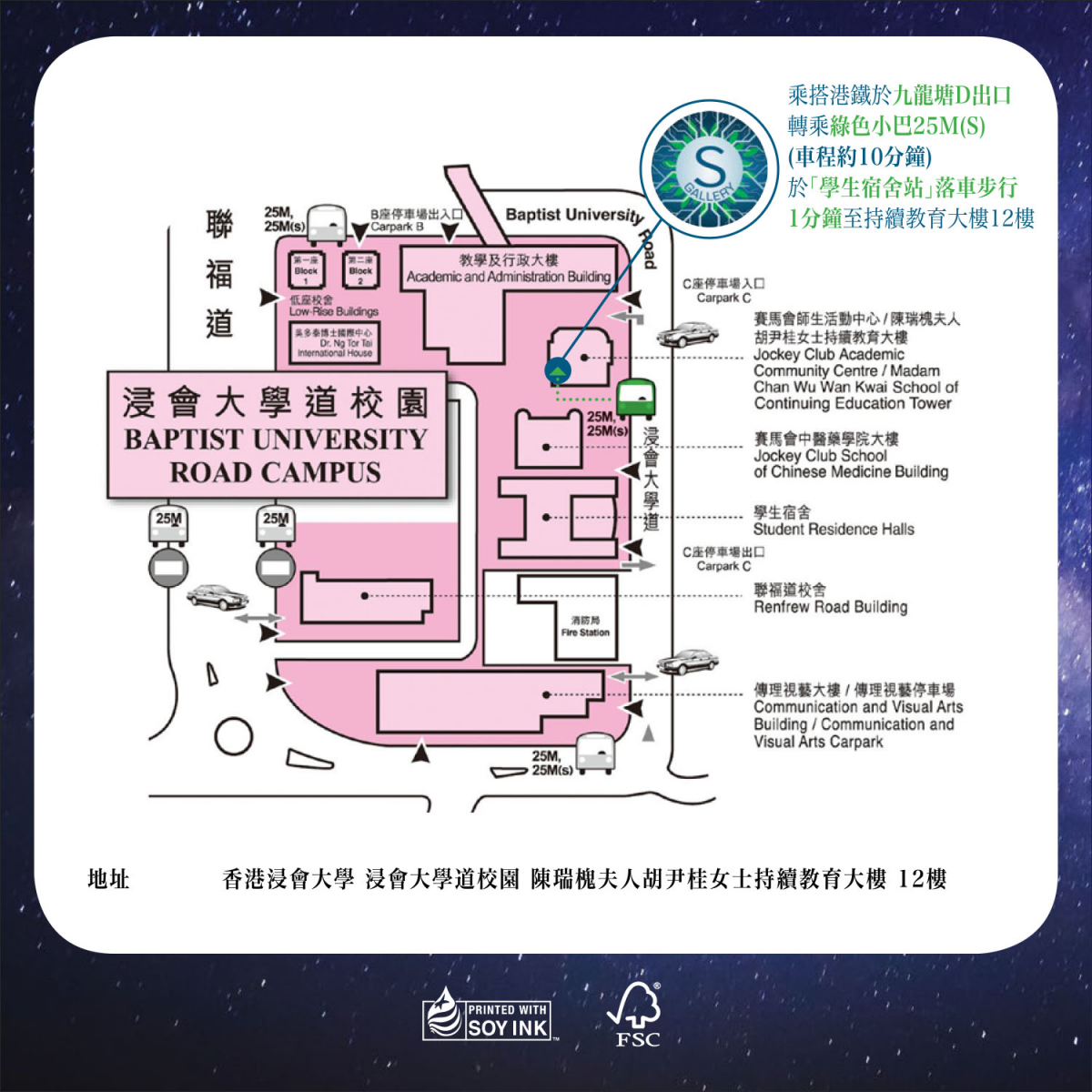 Period opened for booking: Tuesdays to Sundays ( Closed on Mondays and public holidays)
Duration of Visits: 1.5 hours
Max no. of participants: 30, suggested to be older than 5 years old
Organizations, schools and families can register online at least 3 days before the visiting date.
Please refer to the website or facebook for details.
Contact Us
Tel: 3411 7164